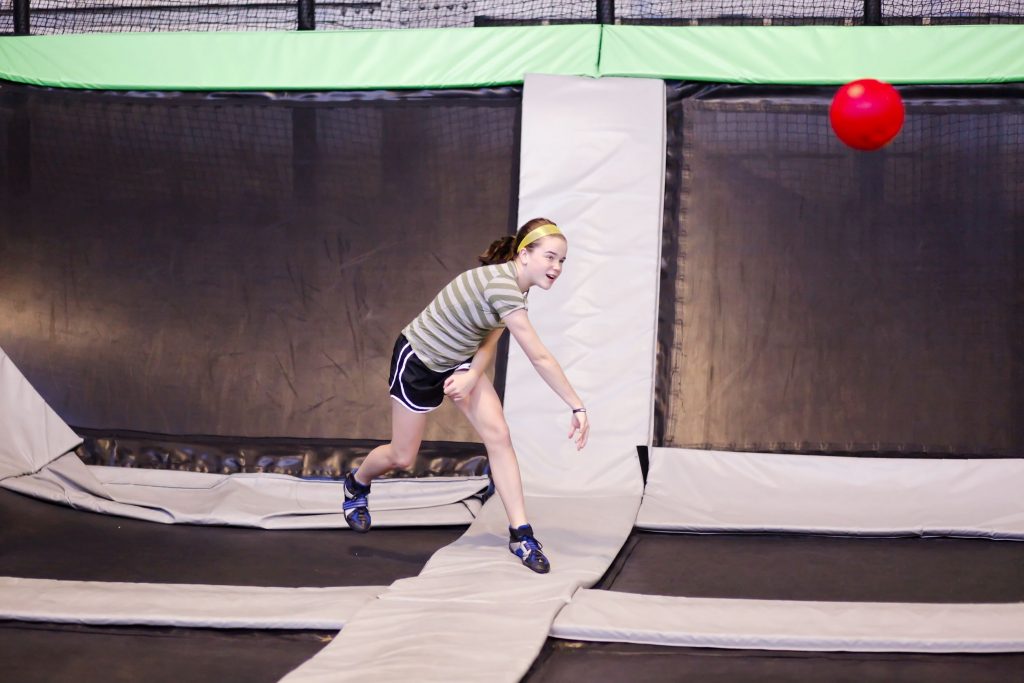 The popularity of trampoline parks is on the rise, as the industry has grown from 25 parks in 2010 to over 350 parks in the US. Unfortunately, trampoline-related injuries have increased as a result. A new study, published in the Pediatric Journal, shows that the number of trampoline park injuries that led to hospitalization soared from only 581 injuries in 2010, to 6932 injuries in 2014. What is interesting about the study, is that it also shows that trampoline injuries at home have remained steady on average.
Many of these injuries involve sprains, dislocations, and broken bones. One case in Oklahoma describes how easily a situation can get out of hand. Heather Bottoms had taken her two sons to a trampoline park last September. While visiting the park, Bottoms' oldest son (13 years old) bounced off of a netted wall and broke two bones in his arms when he fell. The injury required surgery that involved placing two pins in the boy's arm. Bottoms claims that no one at the park helped her or her son after he was injured, and that she needed to set her son's arm herself at her car.
Trampolines Worry the Medical Community
Kathryn Kasmire, a pediatric emergency medicine fellow at the Connecticut Children's Medical Center and an author of the study stated "Our concern is that there are more serious trampoline injuries [at parks] than on home trampolines." According to the study, trampoline injuries are the most common out of any other recreational activity among youth. After all, trampoline injuries were responsible for 11 percent of all emergency room visits in 2014.
"I don't think parents realize how significant the injuries can be or how frequently they can occur." said Katherine Zandt, an emergency medicine physician at Texas Children's Hospital.
It's understandable for parents to be pressured by their kids to take them to a trampoline park. Usually, these parks can be a fun way to spend time with family. So, if you decide to take your children to a trampoline park, it is suggested that you go when it is less busy and set some safety rules. This means no flipping, no more than two people on a trampoline at one time, and if your children are smaller, look for a designated area that separates them from the bigger children. It is important for kids to get exercise, but there is no need to take excessive risks. Keeping close supervision of your children is the best way to keep them safe, but still allow them to have fun.
Additional Resources: